About CR Commercial Property Group
Who we are
CR Commercial Property Group (CRCPG) is built on expert knowledge of the Trans Tasman property market, strong management, financial strength and stability.
Together, we act and think as a team, strong with one purpose: to achieve our clients' goals.
As an occupant of leased space ourselves, changes in commercial real estate ranging from tax implications and environmental issues to corporate mergers and acquisitions continue to influence locations, space requirements, fit out designs and capital costs for each asset.
These changes, combined with an unpredictable economy and different landlord/client markets in each capital city, contribute to the many complexities and opportunities that exist for our clients in making crucial property decisions for their businesses.
CR Commercial Property Group (CRCPG) partner with our clients during the full life-cycle of their ownership. We assist in preparedness and in anticipating change and the effects of each decision made toward their goals.
From sourcing new locations, feasibility analysis of stay put or go reviews, reviewing your current lease to creating new office fit outs, capital works + project management, we encourage our clients to take advantage of our consultancy services in tandem with our property and project management skills.
Our objectives are:
Full disclosure of costs;
Absolute transparency;
Independent, knowledgeable property advice and solutions;
Exceptional project management that delivers projects on time and on budget; and
To inspire integrity in the real estate industry.
CR Commercial Property Group (CRCPG) will provide you with greater control over your real estate costs, looking holistically at our client's business objectives.
We know the questions to ask, listen more than we talk, and then help you to manage your risks and obligations.
Sustainability
Energy efficiency and environmental sustainability are important factors in every commercial building project and, as much as possible, should be incorporated into office fit outs.
We understand the NABERS, NABERSNZ and Green Star rating systems (both in Australia and New Zealand). CR Commercial Property Group (CRCPG) prides itself on developing green work spaces whilst being mindful of the overall costs.
Beyond understanding compliance and providing advice, CR Commercial Property Group (CRCPG) creates innovative designs featuring energy efficient technology – lighting, air conditioning, water – as well as recyclable furnishings and materials.
The result is a reduction in the carbon footprint, less chemicals from glue and a better-quality air environment for staff.
It's a good feeling!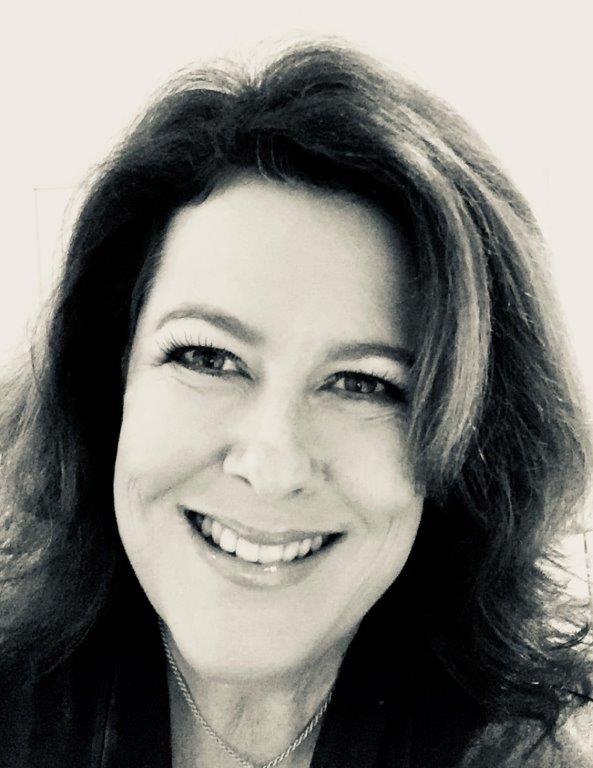 Nicole Duncan is the powerhouse behind CR Commercial Property Group (CRCPG). There is little she doesn't know about commercial property in Australia and can boast the industry's key players form part of her daily network. She is well known to most landlords, leasing directors, commercial designers and builders, together with an enviable list of industry suppliers.
After enjoying a prominent corporate career managing and developing some of Australia's iconic commercial addresses, she opened CR Commercial Property Group's (CRCPG) doors to share her wealth of knowledge with her ever growing client base. Twelve years on CR Commercial Property Group's (CRCPG) is now Australia's leading independent commercial property services firm.
Landlords and clients alike acknowledge her passion, professionalism and highly regarded service levels. Nicole has earned an excellent record of achievement though her ability to influence outcomes. She is the ultimate project manager focused on quality outcomes, managed budgets, and client and landlord satisfaction.
Improving Others' Lives
The team at CR Commercial Property Group (CRCPG) believe in the spirit of generosity. We enjoy contributing to wonderful organisations dedicated to helping those in need.
Lovely shots, and congratulations to you and the whole team on what has been achieved in this amazing development to create our new office space. The flow, functionality, aesthetic and ambience perfectly suit our operations, and reactions have been very positive. The timetable was put out by Covid, but what has been achieved within the tight budget has also been pleasing. We are hosting our Australian CEOs here next Monday/Tuesday, and this will be the first test of our visitor facilities and major meeting rooms, but I'm sure these will all come through with flying colours.
The new fitout in Sydney has all staff very pleased and happy. Thanks again for all your hard work and as always exemplary guidance.
Thank you for all your hard work and perseverance in sourcing Fitness Passport our office at Rhodes. We really appreciate the effort you went to in making this as smooth as possible (Joe and I know you went above and beyond!) and on behalf of all of us, please enjoy this gift as a small token of our gratitude.
Warm and heartfelt thanks for the superb way you and your team managed the numerous negotiations, planning, design, legal advice, project management for our recent move. So seamlessly and professionally executed.
Thank you for your assistance with ensuring that the outstanding works were completed in time for our seminar. Greatly appreciated. I'm still impressed with how smoothly our move was and our staff were immediately productive. I'll gladly be a reference for any prospective clients.
I wanted to pass on my personal thanks for all that you, Dagny and Emma have done for our recent move. This huge project was made manageable knowing that you guys were working with me – your team made all the huge difference. Many thanks.
We would never have achieved the wow factor of moving into our fantastic new offices without your knowledge, foresight, guidance, drive, and determination to deliver on time. You have brought to our project the professionalism needed to achieve the outcome of providing a state of the art office facility, personalised to our needs and desires, within the tight timeframes provided. Our project manager, Paul, has learnt so much from your engagement with the developers and tradespeople, along with your positive can do attitude to creating outcomes, not accepting excuses. Your personal commitment, and ability to marshal the troops to support you when needed was very impressive, again, a key factor in meeting our drop dead move date. I look forward to the next opportunity for us to create another spectacular work environment.
I wanted to say how wonderful the new office looks and what a credit it is to you and CR Commercial Property Group. I only wish I was there working to enjoy it 🙂
Just a quick note to let you know how much fun I've had over these last months. Your "cheeky" ways, light hearted attitude and extreme wittiness has kept our time together amusing. Although we have worked hard, we had some great fun.
Thank you for all your assistance in our move. We appreciate your help in overcoming all the difficulties along the way. People have settled in and it feels like we've been here months already which is the outcome we wanted.
Dear Nicole & the fabulous team at CR Commercial Property Group, Thank you for helping us to secure a fantastic office. We can't wait to move in! Welcome to the OBE family. Thanks for your part in helping us to provide safe food for families of the world. Kind regards, Dalene.
Just a small note to congratulate and thank you for your professionalism with the transaction to Collection House. It goes without saying that your belief in 100 Skyring and of course your relationship with Charter Hall underpinned the success of the deal.
It has been an absolute pleasure to deal with you guys from start to finish on the journey with OBE. I trust we lived up to your expectations and complemented the great service you provide for your clients. We have really enjoyed the partnership and hope we can continue the great relationship we hold.
Ladies – just wanted to drop a line and let you know how impressed I have been over the past 2 months with your support, service and aligned culture in getting us through the choppy waters of relocation. We have no estates expertise in house, but your professional, patient and tireless attention to detail have given us extreme confidence that we are in great hands, which is a huge relief, given all the turmoil and distractions we have currently in our business. A vote of thanks from our Australian Leadership team as well, some of whom have been through the 'move scenario' before and are very grateful and impressed that "it's all happening around them" allowing them to continue with BAU. Thank you for everything so far and good luck with our move this weekend – you are an amazing team and we are appreciate having you on our side."
Thanks Nicole, I could not have had a better project manager and professionalism.
Dear Nicole, Thank you for all you have done for us. Your guidance and support have been so valuable over the years. I've learnt a lot from you over that time and hope we can sit down sooner rather than later for that drink!
Dear Nicole Thank you! You've been so supportive over the years it is difficult to put a price on the work you've done for us, not to mention that I've learnt so much in working with you. I am conscious of how hard it was for you guys given the specific requirement we had but you never gave up and just kept it positive and moving forward. For that I'm very grateful. The staff are very happy and you can see from the photos the other day that we are up and operational and running fully."
Team, I've had various positive accounts of the successful transition of LF to Level 10, 100 Skyring Terrace. Sincere thanks and congratulations to each of you who have invested much effort and shown fantastic professionalism to achieve this significant outcome. I look forward to working with you on the next phase of the project later in the year.
Collection House was introduced to CR Commercial Property Group (CR) back in August 2007 and have enjoyed a fantastic partnership ever since. From the very first job Nicole Duncan and her team attended to, we have experienced top quality services at a fair price. It is always refreshing in business to have truly trusted partners where client time does not need to be spent constantly checking that value is being delivered – and CR has been the epitome of a real business partner who have acted in our interests without fail. In the past nine years, CR has fully managed 8 office relocations/office renovations and in each case negotiated favourable lease/end of lease terms which have either met or exceeded our expectations. This has included two relocations of our Headquarters (eight years apart), most recently to the 8,000sqm Skyring Terrace Newstead office, which features what we think is the most fabulous office fitout in Brisbane City! We have enjoyed the fact that CR have been able to provide a full service encompassing project management, design and fitout, as well as client advisory services prior to, during and at end of leases. Collection House expects to continue working with CR for years to come, and commends them fully to any organisations who are seeking a trusted business partner who can competently assist with tenancy and office relocations and renovations."
On time, On budget, Exceptional customer service and Exceptional industry knowledge. We recently completed an office fit out in Melbourne with the skill and expertise of the CRCPG group. It was a first for our company in both its size and also scope introducing a much higher level of fit out and functionality to our business operations in Victoria. Nicole and the team were exceptional throughout the process where we had a short turn around time and a lot of unknowns due to having never done something similar. They took their time understanding our requirements, and liaised with existing landlords, negotiated with potential new ones, and coordinated trades, services, designers, and inspections. Follow up service post the build has also been superb. I don't know where we would have started if we were to do it ourselves, and I'm confident we got value for money with their service, but overall net savings and a higher quality fit out than we could have achieved otherwise. I highly recommend them if you're comparing similar companies, and if you haven't used a service like this before and are sceptical (like I was) you'll definitely get value from it in our experience. Manager, National Operations National Accreditation Authority for Translators & Interpreters (NAATI)
Thank you again for your dedication and professionalism in looking after our move. There were certainly some challenging moments and as always you have been a great champion and facilitator for Harlequin. My personal thanks to you and to your team.